Some Of Our Coppahed Babies.....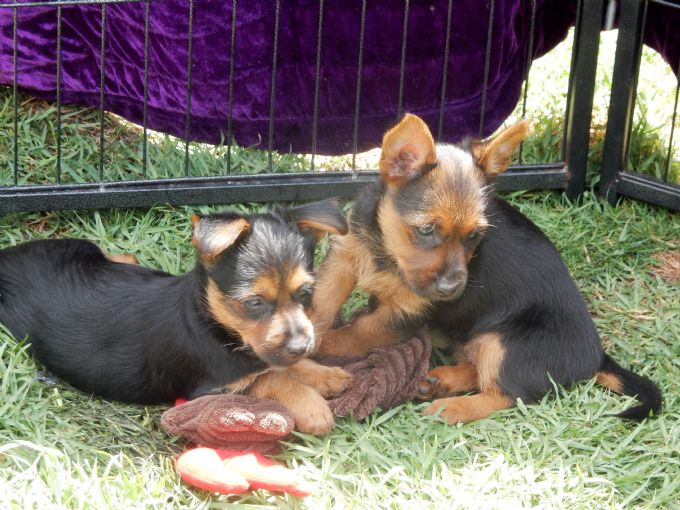 COPPAHED'S 2017 SPECIAL AI SHOW PROSPECTS ARRIVED
6 WKS OLD AT CHRISTMAS 2017!
WE ARE THRILLED TO ANNOUNCE OUR 2017 FAMILY MEMBERS
OUT OF OUR STUNNING GRAND CHAMPION COPPAHED CLEOPATRA
ARTIFICIALLY INSEMINATED- SIRED BY- GRAND CH & NEUT CH. TINEETOWN TALKOVMEE (DEC)
Below Left- COPPAHED COCO CHANEL &
Below Right- COPPAHED CARMEN ELECTRA!
Two stunning baby girls named after 2 famous successful women.....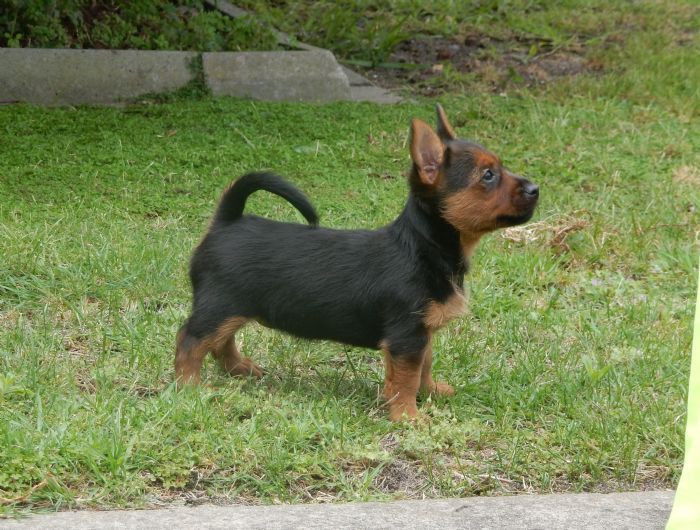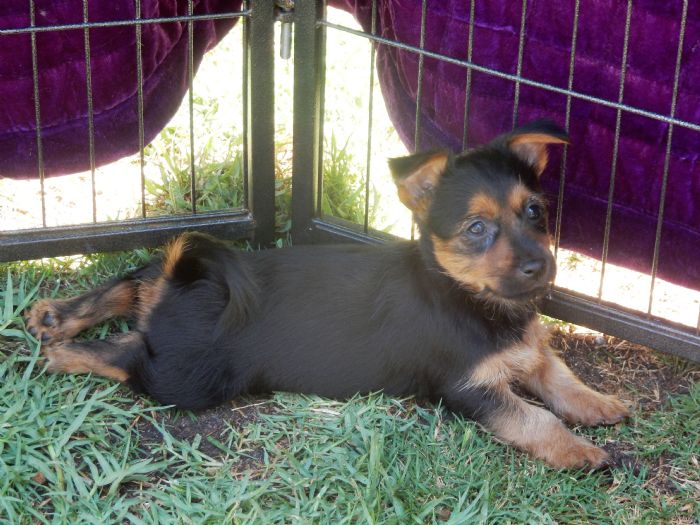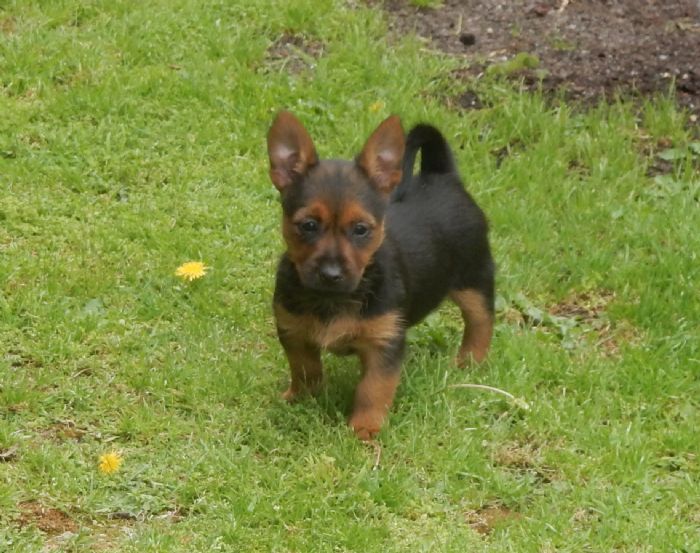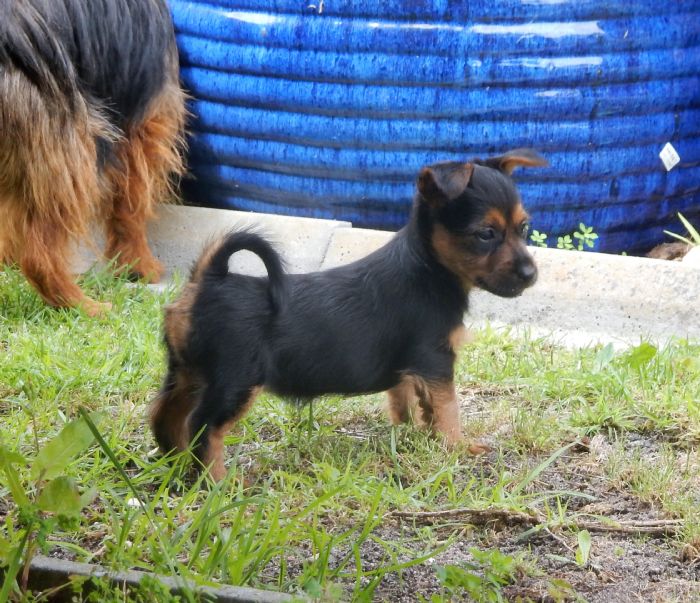 WE WOULD LIKE TO THANK ALL OUR PREVIOUS BABY'S LOVING OWNERS.
BELOW ARE SOME PAST PUPPY PICS. :-)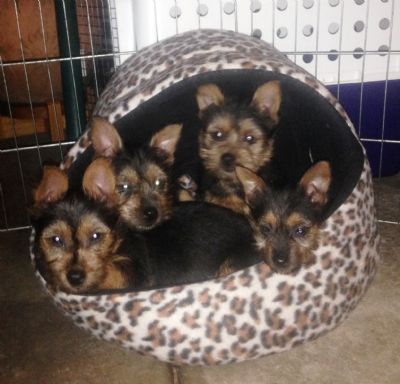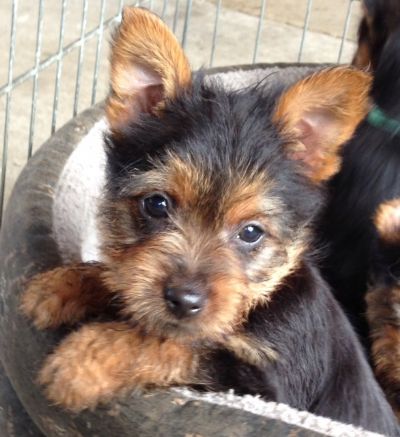 **PLEASE BE AWARE THAT IT IS A "CONDITION OF SALE"
THAT AFTER YOU PURCHASE A PUPPY FROM US, SHOULD YOU AT
ANY STAGE FOR ANY REASON DECIDE THE PUPPY NEEDS A NEW HOME,
NO MATTER WHAT AGE OR CIRCUMSTANCES....WE MUST BE OFFERED THE PUPPY/DOG
BE RETURNED TO US AS THE FIRST OPTION IF YOU ARE
WANTING TO SURRENDER IT OR RE-SELL, SO THAT WE CAN BE
GIVEN THE OPPORTUNITY TO MAKE APPROPRIATE ARRANGEMENTS FOR IT'S FUTURE...
AT NO STAGE ARE OUR PUPPIES/DOGS TO BE SURRENDERED TO SHELTERS
WITHOUT FIRST OFFERING US THE CHANCE TO TAKE THE ANIMAL BACK.
WE ARE RESPONSIBLE BREEDERS WHO CONTINUE TO CARE
ABOUT ANY AUSSIE TERRIER WE BRING INTO THIS WORLD EVEN AFTER A SALE.
Contact Details
John & Margaret Snelders
Capel Sound (Rosebud), VIC, Australia
Phone : 0422251295
Email :
[email protected]